GSM module Watts V27
The Watts V27 module enables basic control of a whole Watts central regulation system via connection to a V24 central unit.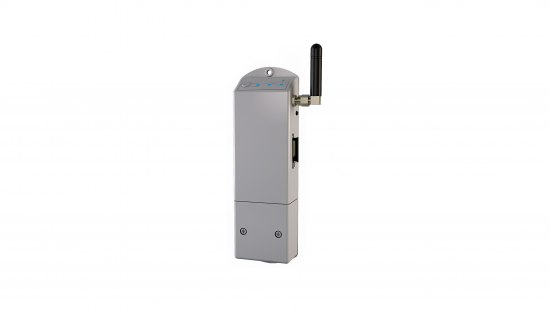 GSM module Watts V27
GSM module Watts V27
It is possible to find out current temperatures, implement temporary changes in temperature (valid until the next programme change) or change the mode of a zone completely (Auto/Manual/Non-freezing) in a selected zone (or in all of them at once) via short text messages. It is also possible to start or prematurely end the Holiday mode. Also, the V24 control unit can send information in the opposite direction about the status of individual zones or about possible error reports. The GSM module has a slot for a SIM card (not included with the product), and it can be attached to the V24 unit either via a cable or wirelessly, which allows its placement in areas with a good signal from the GSM network. The V27 module itself is powered via a network adapter. WARNING: the module can only be connected to a Watts V24 unit.
The application to control the GSM module Watts V27 via smartphone you found on App Store (iOs). For Android you can download app here: APK. More information can be found here...