Heating film systems ECOFILM
ECOFILM electric heating foils are a unique product intended for use for electric large-surface ceiling or floor heating of interior spaces. The main advantage is the thickness of the heating foil – only 0.4 mm (!), and the ability to provide heat across the whole surface – thus achieving the required performance at lower temperatures. In this way, building structures are exposed to less thermal stress and the surface temperature is distributed evenly.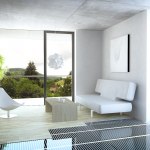 ECOFILM heating foils are intended for use as floor heating for dry structures - under floating floors or with the use of supplementary HEAT-PAK underlays under PVC and carpets.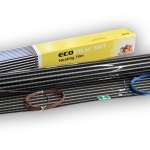 The laying of ECOFILM foils can also be carried out as a do-it-yourself installation, namely with the use of ECOFILM Sets. A set consists of a strip of heating foil (of various lengths), equipped with 5m long connecting leads.