ETOR-55 gutter sensor
Sensor ETOR-55 is intended for sensing of humidity (water, snow, ice) for regulators ETO2-4550 and ETR2-1550.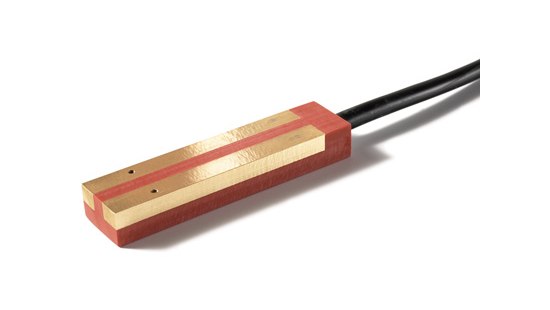 Sensor ETOR-55
Sensor ETOR-55
In the place of application it is usually placed into the lowest point of roof gutter/drains, between heating conductors. Connector cable of the sensor is 10 m long (extension is possible by a conductor of cross-section of 4x 1 mm² so that resistance of the entire lead is up to 10 Ω).
Regulator ETOR-55
| Sensor: | Use: | IP coverage of the sensor: | Temperature resistance: | Sheathing: | Cable length: |
| --- | --- | --- | --- | --- | --- |
| ETOR-55 | Water, snow and ice sensor | IP 68 | -50 … 70 °C | PVC | 10 m |
Similar products

Regulator ETO2-4550

ETOG-55 ground sensor

Regulator ETR2-1550