A new version of Fenix V24 APPS application
We have prepared for you a new version of the application for the control and checking of multiple homes equipped with Watts central wireless regulation system.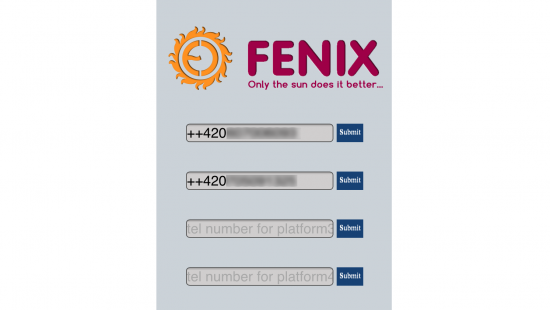 Then new version enables the control of several houses, maximum 4, equipped with the Watts central regulation system. The division is made using the initial screen with entering and confirmation of the phone number of the SIM card used in the GSM V27 unit in the relevant house. Subsequently, name the given house(s) for easier orientation.
The options and functions remained the same as in the case of the previous application. When sending a text message for the given house, you always need to wait for an answer and only then it is possible to switch to a different item in the application, that is open the incoming text message always from  the screen which belongs to the relevant house. If you open the incoming text message under a different house (you switched to a different item in the application), data may be overwritten. If this happens, a new SMS – Update text message needs to be sent.
The application to control the GSM module Watts V27 via smartphone you found download here (Android) or App Store (iOS).