FENIX at the MCE 2018 in Milan
Fenix Trading s.r.o. for second time in a row took part at international exhibition "Mostra Convegno Milano".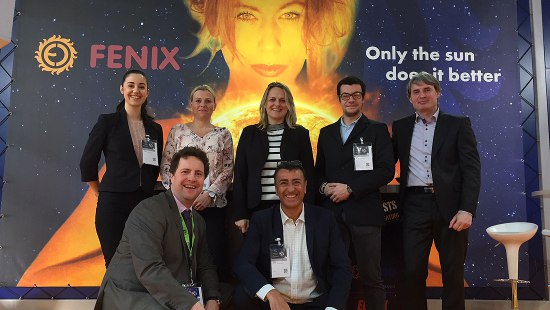 More than 2.400 exhibitors and 162.000 business visitors who went to MCE - Mostra Convegno Expocomfort from around the world, with a 6% increase in overseas visitors and a 4% increase from Italy, confirmed that the heating, ventilation, air conditioning, cooling and bathroom equipment and toilets are constantly growing. Regarding the attendance of our stand, according to our feelings, we received much more foreign visitors and gained new interesting contacts. The participation of our Italian partner was also a great help.
In Milan, we introduced new products - Ecosun GS Slim - a narrower version of the Ecosun GS, glass radiant panel, which we offer with the handrail and is therefore also suitable for smaller bathrooms where we fight with the place. The panel is 40 cm wide and 120 cm high with output of 500 W and is available in 3 colors - white, black and mirror. Another new product we presented at the exhibition is the ceramic radiant panel Ecosun Natural. The panel can be installed both horizontally and vertically, and can be added to the bathroom with a single or double handle as well as GS panels.
In addition to the new products, we have again presented our Energy Concept for buildings with nearly zero energy consumption and we have introduced the storage station AES 6, which our sister company AERS s.r.o. is presently launching.