Czech Business Superbrands 2022
The FENIX brand defended the Czech Business Superbrands 2022 award.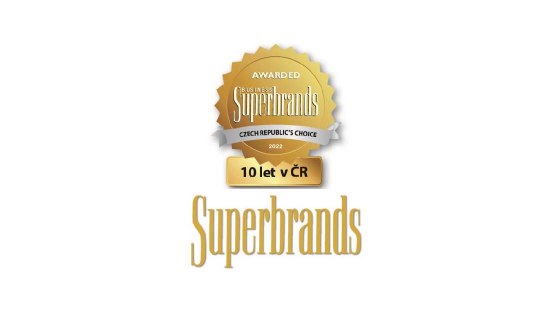 We are proud to announce that the FENIX brand has once again defended its Superbrands title in Czech Republic. We greatly appreciate this recognition of the high quality work of the entire Fenix team and would like to thank everyone for making this happen.
About Superbrands program:
Superbrands is the most recognized independent global authority on brand evaluation and recognition. The Supebrands title is a sign of a special status and recognition of a brand's excellent position on the local market.
Superbrands Czech Republic:
The Superbrands program renewed its operations in the Czech Republic in 2013. Since 2014, brands have been evaluated not only in the consumer category, but also in the area of business or industrial (B2B) brands. While first ones are well-known and encountered by consumers every day in the retail or service sectors, business brands are important players in specialized sectors of industry, agriculture and commerce. The consumer and business Superbrands of the given year represent the absolute top among the competition. The most important goal of Superbrands is not only to pay tribute to the most successful brands in the field of branding, but also to bring to the attention of consumers and the professional public market, who would like to develop and be inspired by the best. (source: www.czechsuperbrands.com)